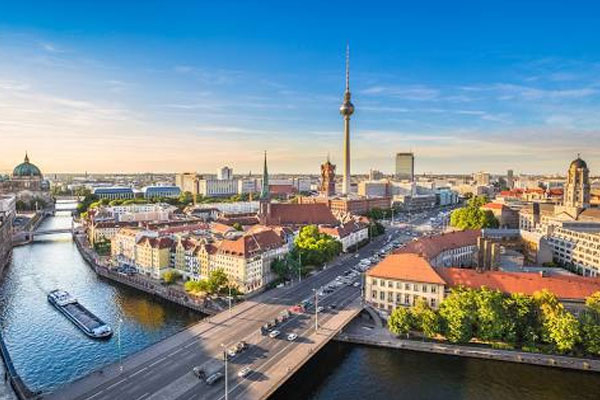 Study, Work, Live in UK
Study In UK
The UK is an Island nation with a vibrant history, a rich culture, world-class education, amazing tourist destinations, and a growing diverse population. The country is known for its various contributions to science, sports, and literature, among many other things.
Choosing to study in Britain guarantees that your degree will have intrinsic value and that it will be recognized all over the world by relevant authorities. In addition to giving you a solid foundation, the education will enhance your chances of obtaining a high-paying position. There is no doubt that the UK's educational system has provided the basis for higher education throughout the world. Higher education in the UK can therefore significantly impact your career and your quality of life.
The lifestyle and indigenous culture attracts many international students every year.
UK for International Students
Some of the world's top universities are in UK such as Oxford University and the University of Cambridge. The UK has more than 250 Art institutes. In the United Kingdom, there are a large number of educational institutions. The QS World Rankings of 2020 place 25 universities from the UK among the top 200 universities worldwide. In addition, over 50,000 UK study courses are available in more than 25 fields. The UK's academic research is among the best in the world and deserves a blog of its own. There are endless universities making study abroad in UK an excellent choice.
Why Study in UK?
One of the highest levels of study abroad enrollment in the world is in the United Kingdom. As of June 2022, there were approximately 85000 Indian students who study abroad in UK. Nearly 96% of Indian students who apply for visas to study at UK universities are granted admission. Since the pre-independence era, generations of Indian students have made their way to the United Kingdom in search of better lives and education. The UK offers generous discounts for students, including international students, on a wide range of amenities like transportation, food, books, entertainment, etc.
The UK's education system embodies skill-based education, which is of growing importance in the present day. In today's society, skills such as creativity, critical thinking, communication skills, leadership abilities, and so on are indispensable. In the UK, higher education provides you with a variety of soft skills that will assist you in advancing your career. Some of the best UK study courses are in the areas of Design, Art, Fashion, Television, and Business etc.
Universities & Courses
High Ranked Universities
De Montfort University
Coventry University
University of Hertfordshire
University Of East London
University of Wales Trinity Saint David
Leeds Beckett University
Bangor University
Bedfordshire University
East London University
East Anglia University
Popular Courses
Business and Administrative Studies
Engineering and Technology (Bachelors and Masters)
Social Sciences (BA, MA, M.Phil, etc.)
Creative Arts and Design including Graphic, Film Studies, Media Studies, and so forth
Biomedical Sciences such as B.Sc. and M.Sc.
Hospitality and Tourism
I.t Computer Science and A.I
For more inquiry connect with us