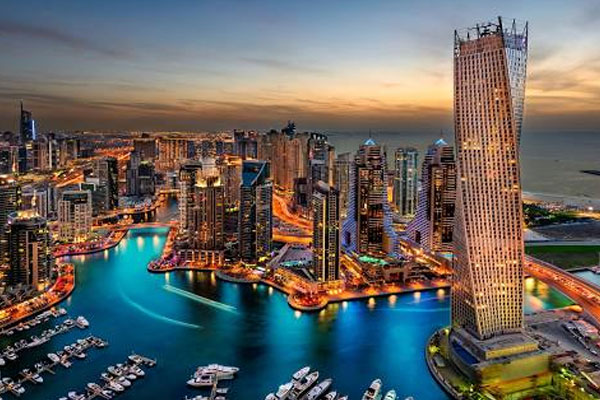 Study, Work, Live in Dubai
Study in Dubai
The pulsating and vibrant city of Dubai, known for its desserts and architectural beauty, has emerged as an education hub off late and offers lucrative career opportunities. It is one of the most sought after destinations for higher studies with a blend of cultures in one location. Apart from the glamour and glitz of the city, it has the foundation of academic excellence along with reputed institutes. It is a very safe and modern country and offers a range of programs to international students. The country is one of the fastest economies in the world and offers excellent job opportunities.
Dubai at a Glance
Dubai is famous for its beautiful skyscrapers and has people from almost 200 different nationalities. It is a welcoming country that is home to various ethnic diversities. New infrastructure comes up every now and again and the economy grows exponentially. It is popularly known as the Modern Art and Design Capital of the Middle East. It has the worlds largest artificial island and has the biggest fountain display in the world.
Why Study in Dubai?
The educational institutions in Dubai are affiliated to international universities and students can benefit from the multicultural experience that Dubai has to offer. There are multiple programs to choose from and the educational facilities are excellent. Dubai is the central hub of the world and students can travel anywhere from their host country. It is a politically stable and secure country with one of the fastest growing economies. The high education and living standards are few of the reasons why students prefer studying in Dubai.
Universities & Courses
High Ranked Universities
University of Wollongong, Dubai
Heriot Watt University, Dubai
Middlesex University, Dubai
American University of Ras Al Khaimah, Dubai
Emirates Aviation University. Dubai
Popular Courses
International Hospitality Management
Aerospace Engineering
Civil Engineering/Construction Management
Business Administration/MBA
For more inquiry connect with us